Why Atempo?
Highly Scalable Backup & Migration Solutions
Atempo preserves data ecosystems for mid-sized and corporate organizations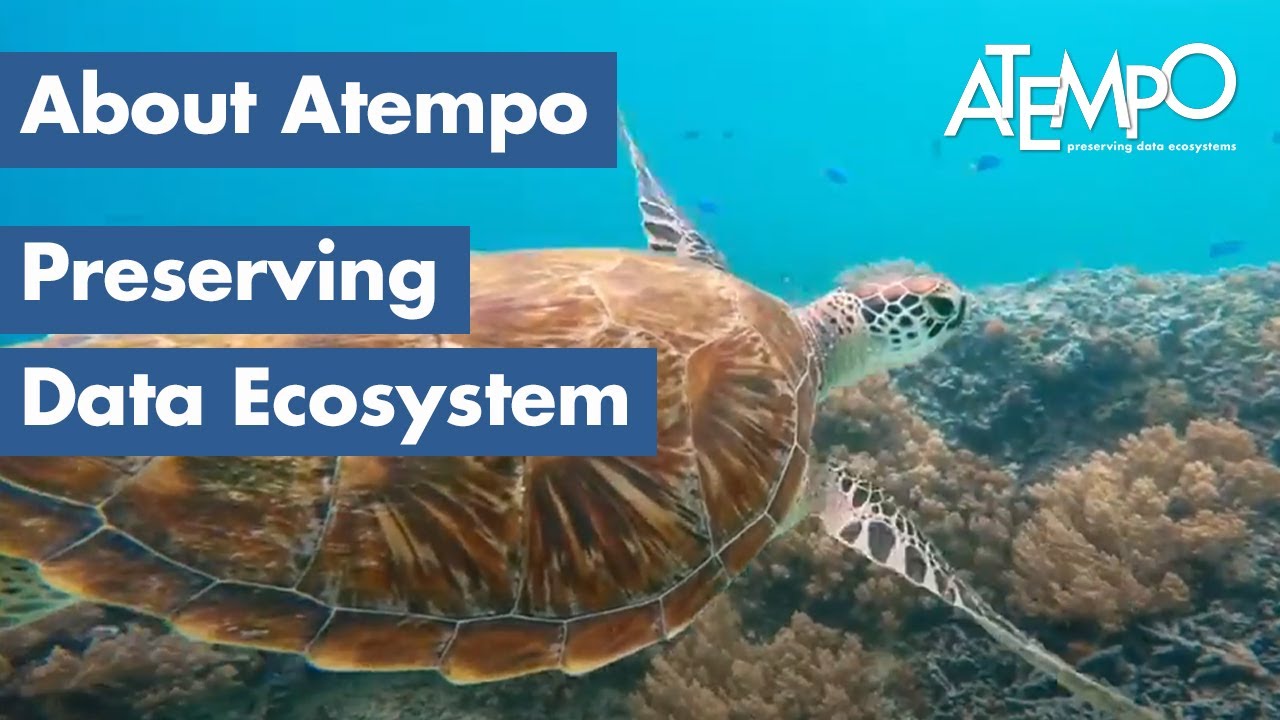 Mission & Positioning
European leader for data protection and data movement solutions, Atempo preserves data ecosystems for mid-sized and corporate organizations globally. ​
​
We have a reputation for high-level technical expertise in protecting and migrating very large data volumes (Bank & Finance, Life Sciences, Industry, Media & Entertainment). What do we do for our clients?​
Back up mission-critical data
Restore data as and when needed
Maintain data integrity
Move data affordably between storage locations for short or long-term storage in complete security
Behind the "Data Ecosystem"​ Concept:
Atempo's Vision
If oil was the most precious resource of the 20th century economy, digital data is without doubt the most precious in our 21st century economies. Creating data is about creating and exploiting value. This strategic asset is stored and processed in systems comprised of sophisticated, complex and diverse applications and storages.​
At Atempo, we see the whole as a permanent mutation, much like a natural ecosystem; a concept which seems more appropriate than that of the environment so frequently used in IT. In much the same way as a natural ecosystem, the quality of a data ecosystem is measured by its capacity to evolve over time, maintaining equilibrium and resisting outside aggression, rapidly recovering.
Preserving Data Ecosystems
Atempo's New Baseline
"Preserving data ecosystems" … Atempo's new baseline defends this concept. It shines a light on the paradox of the infinite yet fragile resources that represent your company's data. It underlines the vital importance of data backup and the importance of data movement which ensures adequate oxygenation for the organization.
It also encourages us to behave responsibly with the resources that comprise our data ecosystems: human, material, financial, energy.
Atempo Preserves Data Ecosystems for Mid-Sized and Corporate Organizations Globally
Our Company DNA
We love a challenge; finding the "right solution" which does the job in an ideal world, no frills, no bells and whistles which means more time for our customers.
Freedom for your Data (and your Business!)
A credo we chose to run with around ten years ago with our archiving solutions: a company needs to keep control of its data and have secure storage with open non-proprietary formats. This is why we design solutions for vendor agnostic environments. Our customers are free to choose.​
Close Ties to Storage Industry Manufacturers
Our desire to work closely with key players in the storage industry to offer advanced and powerful features whatever your business needs.​
We Talk Storage and We Talk Data
Atempo teams are "good storage technicians" meaning we talk the same language as our clients.​